Is change in the air.
Rising inflation, rising interest rates and rising uncertainty seem is simmering just below the surface of a still hot, but markedly cooling real estate market.
The Sales-to-Active listings ratio dripped last month to 60%. Although a substantial drop as you'll realize if you've been following my newsletter, it's also still well above the 20% threshold for a seller's market. 
Inventory levels closed April at just over 1364 with 824 total sales. There is still pent up demand in the market but new qualification levels with interest rate hikes are continuing to price some folks out of the market. 
The average price for a single family home was $1,432,298 in April 2022; townhome was $946,319; and condo was $666,733.
Have we reached the top? Maybe. The next couple months will be very interesting.
I learned many years ago though that the top of one cycle is the bottom of the next.
I don't have a crystal ball, if I did I would be buying lottery tickets, but history tends to repeat itself and for the last 40+ years the cycle has seen price increases, a leveling, and a small pullback. We could be seeing the beginnings of the leveling.  Time will tell. 
Not sure if it's a good time for you to buy or sell? Unsure how a lower price but higher mortgage rate will effect your monthly carrying costs?
Wondering which market segments historically get hit the hardest during a correction?
Drop us a line. We're happy to chat.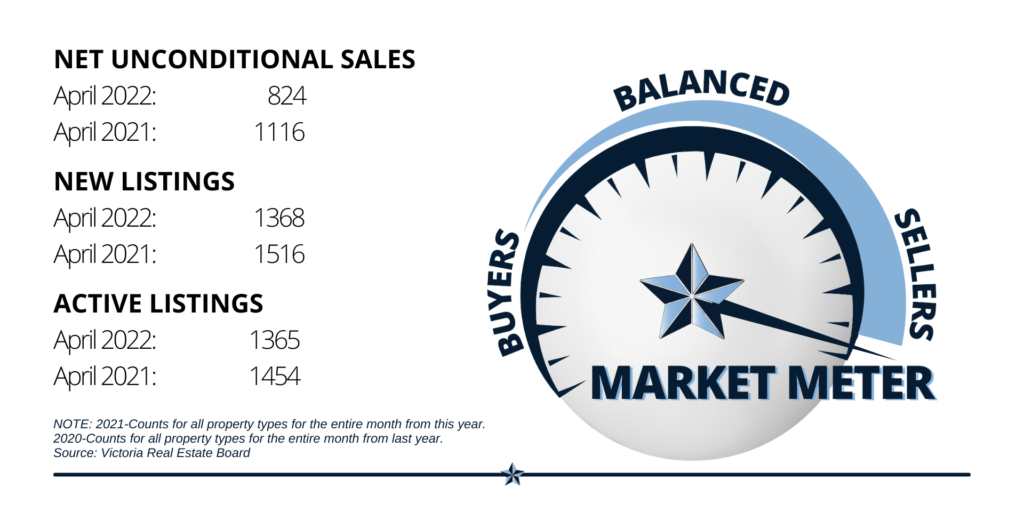 Sign up for Our Monthly Newsletter
More About Our Communities