The shift towards a balanced market continues.
In May we saw the effect of the Fed's (Bank of Canada) interest rate hikes and the uncertainty in the economy as a whole. Although the economy continues to show great strength here combined with low unemployment, inflation and the fears associated with it are putting a long over do cooling on our market. The Sales-to-Active Listings ratio last month was just under 43%, with 761 sales and 1776 active listings at month's end. This is still strongly in seller's market territory but well down from the 70%+ highs we experienced over the last couple years. The ratio has been dropping 10-20% per month the last couple months and if this trend continues, which it likely will, we should be back into a balanced market mid summer.
The average price for a single family home in May just under $1.4M; townhome was $850,224 and condominium was $655,518.
Buyer's are getting some relief, with subject conditions becoming much more common and heated bidding wars the exception vs. the rule. It's hard to predict what will come. If the Canadian Government keeps increasing interest rates in their battle against inflation, affordability is going to become more challenging, which will likely drive prices down. Historically after each peak there has been a 5-10% market correction and history tends to repeat itself. Having said that last time we had double digit inflation in the early eighties and interest rates approached 20% the market correction was around 25%. It's worth noting though, that although people were walking away from their homes then, from the top of the market to value equalization after the dip was only about 3 years. Real estate has always gone up here on the island over the mid to long term and there's no reason to think that trend won't continue. Just remember, the top of this cycle is close to the bottom of the next.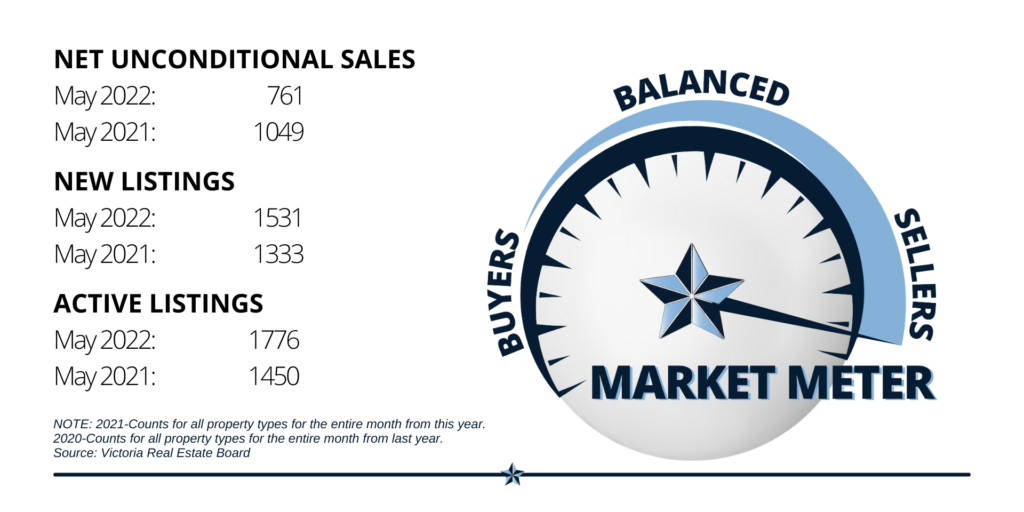 Sign Up For Our Monthly Newsletter
More About Our Communities