Not surprisingly the slowdown in the real estate market in Victoria continued with the Sales-to-Active Listings ratio down to 29.7% at the end of last month. This represents another 10% drop in sales over inventory month over month and the move back towards a balanced market. As this is a bit of a trailing indicator and the Bank of Canada just announced a 1% interest rate increase I think we're going to go shooting past a balanced market to find ourselves in a buyer's market by the end of summer.
Average Home Prices in June
The average price for a single family home in June was $1,319,403 (10.8% increase from this month last year), a condo was $603,498 (up 19.4%), and townhome was $930,226 (up 28.6%).
Sale prices remain strong with values leveling off but not pulling back as would be expected in a balanced or mild sellers market. However in a buyer's market opportunities tend to pop up and that's when we start to see deals. This 1% interest rate hike is going to make it much tougher for many people to get into the market and I would expect will help the feds meet their goal of slowing down the economy enough to reduce inflation. I've personally seen prices down between 5 and 10% at the pump for gas which is one of the big inflationary pressures we've been dealing with, and although that's still quite high it's a trend in the right direction. This cooling off should provide some relief for home buyers who are in a position to buy but increased interest rates may not provide much relief for the first time home buyers and new buyers trying to get mortgages.
Real Estate Projections for Remainder of the Summer
I've seen an awful lot of headlines ranging from the sky is falling and we're going to see 50% a pullback in value to the Feds will be dropping interest rates again by next spring as inflation turns and the economy keeps bubbling along. Historically speaking our market corrections have been in the 5 to 10% range. This happened numerous times since the mid eighties in Victoria as our market crests and then pulls back and levels off. In the earlier eighties when interest rates approached 20% the market value pulled back 25%, but the timeline from the peak of the market through the dip and back up to where values had reclaimed their lost ground was only 3 years. And from there prices took off again.
If you've been thinking about buying a home it's a good time to keep an eye on the market, see what happens and find your opportunity. Real estate is a mid to long-term opportunity so even a small correction can quickly be reclaimed just in principal pay down by the time the market corrects. If you're looking to sell and buy then the market fluctuations and corrections don't make a huge difference because your moves are generally lateral and so the property you're selling if the price comes down or goes up it's likely to do the same for the property you want to buy.
If you have any questions or want to know what your opportunities look like within this market feel free to reach out and we'd be happy to help.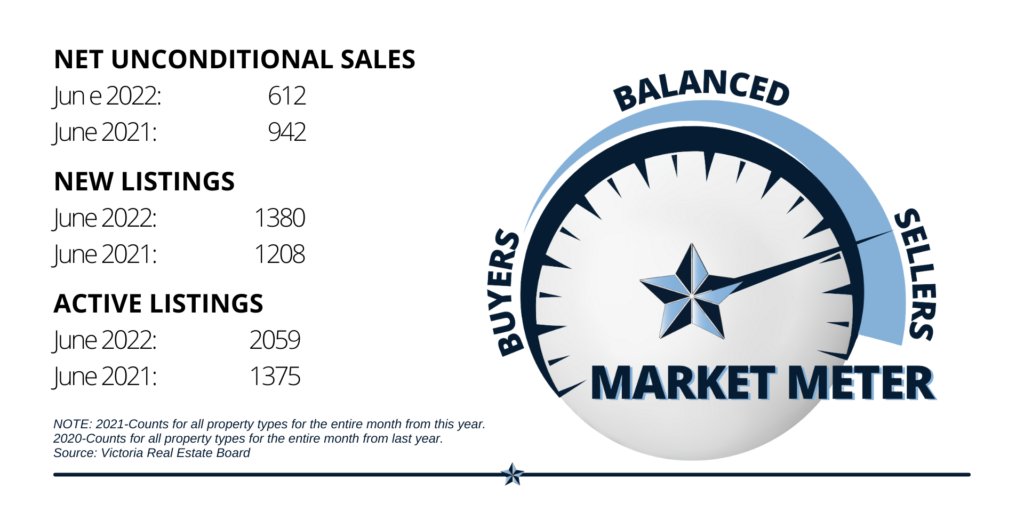 If you liked this article, Sign Up for Our Newsletter!
No properties found
More About Our Communities