Happy New Year!
Hope you enjoyed the holiday season and are having a great start to the new year.
What a year it was for Real Estate in Victoria…
We finished 2021 with the average single family home selling for $1,330,847. That is 35% higher than December 2020 when the average home price was $970,597.
The average price for a condominium was $663,079 at the end of December 2021 which was up 30% from the $485,312 average in December of 2020. Townhouses saw an average increase of 23% from $681,616 in December 2020 to $882,876 in December 2021.
We have been consistently discussing low inventory levels each month and not surprisingly December had the same story. We ended the year 2021 with 49% less active listings for a total of 652 while we had 12279 active listings at the end of December 2020.
Despite the extremely low inventory throughout the year, the total sales for 2021 were up 18% with a total of 10052 residential sales. In 2020 there were 8497 sales. The month of December 2021 saw 438 of those residential property sales (30% fewer than the 631 sold December 2020).
The Sales-to-Active Listings ratio for December 2021was 67%. We continue to be in an extreme Sellers Market. How can we get back to a balanced market of 14-20% Sales-to-Active ratio? We desperately need more supply. Some municipalities have begun looking at ways to make it easier for new homes to be brought to market – great news! The governments however are instead looking at creating new rules which include the introduction of a "cooling-off" period. This "cooling-off" period gives buyers the right to withdraw from a purchase agreement within a specified period of time after an offer is accepted. While it might be brought forward with the best intentions for the public, concern arises as it could mean more buyers may be likely to bid on more properties, potentially causing an increase to the housing prices according to initial research conducted by BCREA.
What we are not seeing is the government addressing the low supply issues. We will continue to keep you posted as this unfolds.
For anyone considering selling this spring whether to move up-market or downsize let's set up a meeting (online or in person) in the next few weeks to discuss and together formalize a plan. This market might feel daunting without having a road-map in place for achieving your real estate goals.
Looking forward to catching up with you soon!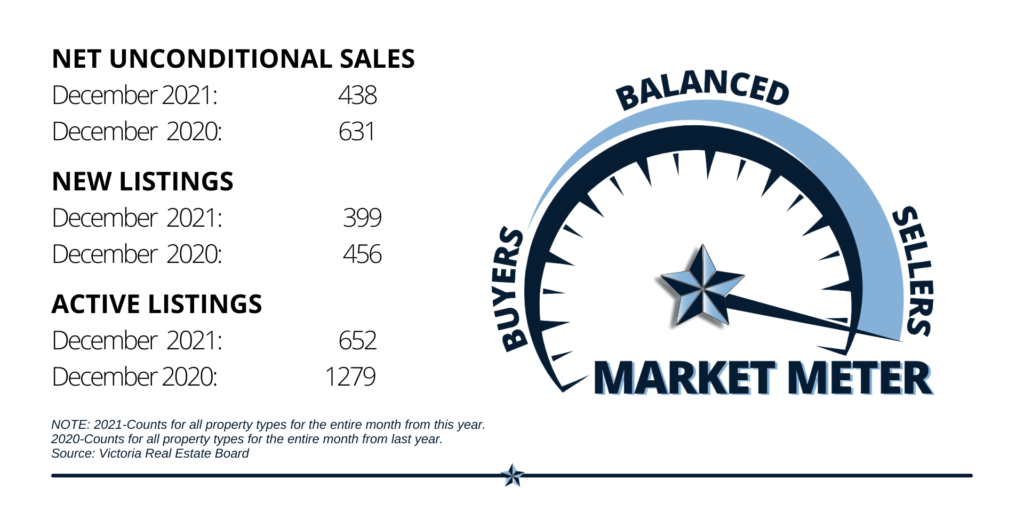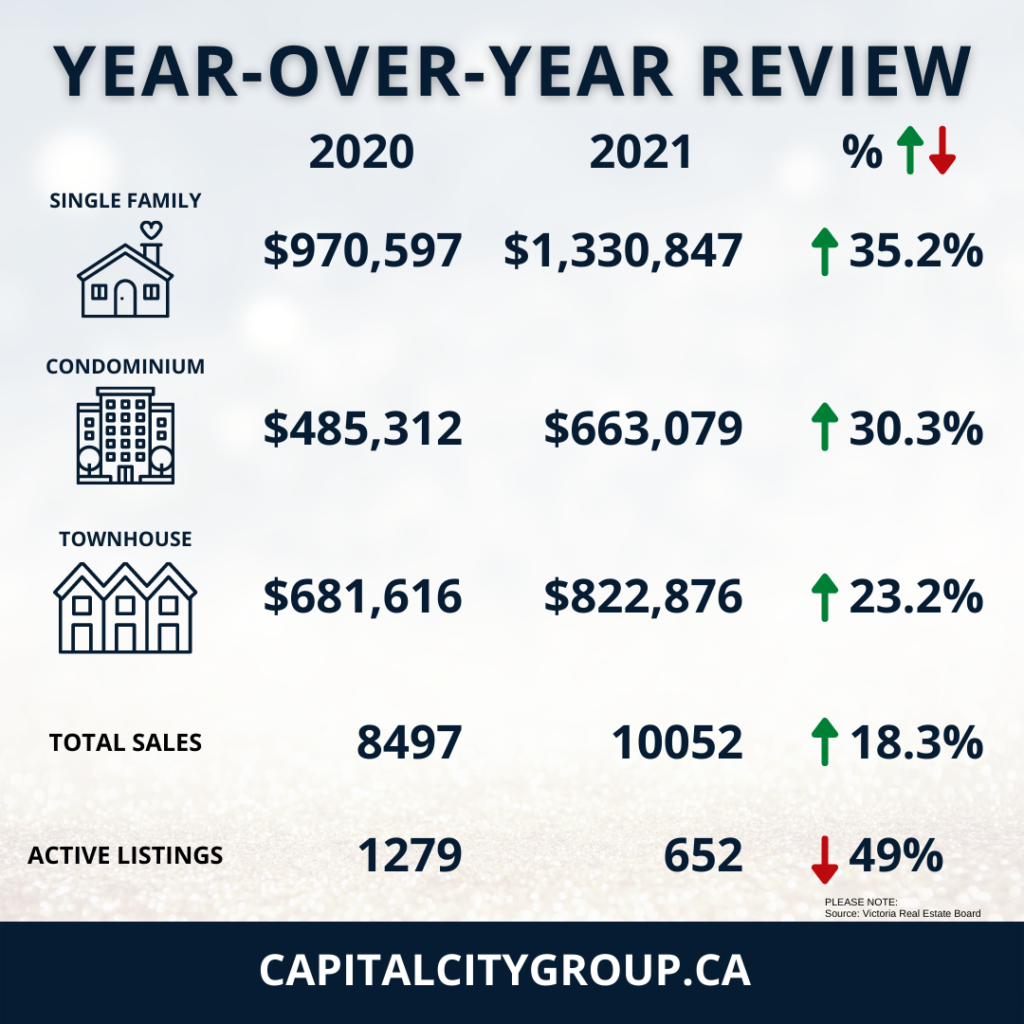 Real Estate Market Update – Sept 2023

Victoria real estate market needs better mix of housing supply to help restore balance A total of 544 properties sold in the Victoria Real Estate Board region this August, 13.8 per cent more than the 478 properties sold in August 2022 and an 8.6 per cent decrease from July 2023. Sales of condominiums were up …

Read more

Real Estate Market Update June 2023

Summer is here! "The month of May marks the highest number of sales we've seen since April of last year," said Victoria Real Estate Board Chair Graden Sol. "While we haven't seen the number of total sales we would expect in a spring market, the month of May marks the fourth consecutive month with sales …

Read more

Real Estate Market Update for Victoria – April 2023

Good news makes for a buoyant market.  It looks like the turbulent and uncertain waters of inflation on our real estate market are behind us and it's back to confidence. The news has been positive on many fronts since my last newsletter. The Bank of Canada held rates for the second time in a row …

Read more