A frigid January in the real estate market
Consumer confidence remained cool in the real estate market in the first half of January this year with sales quite cold but warming up towards the end of the month. The slowing of interest rate hikes with a modest 1/4 point rise this month coupled with indications there may not be more hikes for the next little while, and slowing inflation has given confidence to buyers and triggered the late month surge. Overall sales however were some of the lowest on record, with just 278 properties selling during January 2023. A Sales-To-Active Listings ratio of just 15%, nearing buyer's territory but still on the low side of a balanced market. There were 1739 active listings for sale at month's end.
The balanced market vs a buyer's market is only being maintained by the continuing low inventory levels.
The average price for a Single Family Home was $1,233,152, Condo $606,681, and Townhouse $662,338.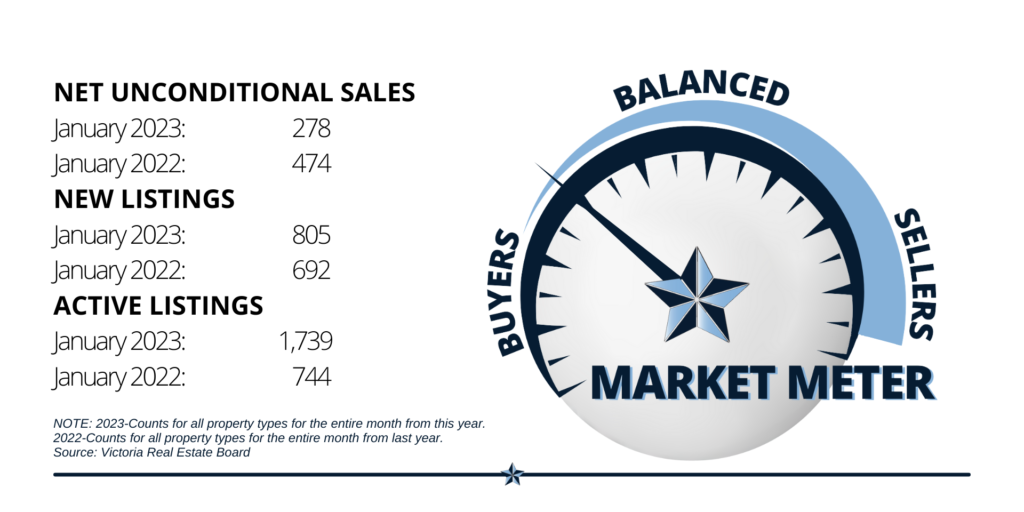 Stay up to date and sign up for our newsletter!
No properties found