As a homeowner, you can now list your home with confidence with Capital City Group's SafeSell Exclusive Home-Selling Program. Not only can you achieve top dollar due to current low-inventory market conditions, you're also guaranteed to be satisfied with your next move prior to exposing yourself to risk. Put simply, our program ensures you will be able to secure your next home & time your move to coincide with the sale of your property, putting you in the best negotiating position possible.
Set Up Your No Commitment Consultation Today!
Benefits of the SafeSell Exclusive Home-Selling Program include:
Get Capital City Group's exceptional cutting-edge digital marketing program to promote your home internationally,
Be reassured your home is presented in the best way possible and not rushed to market,
Get access to the exclusive SafeSell home-listing portal and get notified when new homes are added,
Receive expert guidance from a professional REALTOR® to help you navigate challenging market conditions,
Receive multiple, subject-free offers (that often go well above asking price) for the purchase of your home, and
Be satisfied that our 100% risk-free home-selling program guarantees you won't be forced to sell until you're ready for your next move.
"Josh and Capital City Group were great to work with on both my sale and purchasing, he helped me navigate the market and helped keep my nerves relaxed through the process. Will use again in the future!"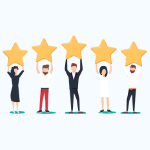 K. Trimmer
Client for Sale and Purchase in 2021
If you want to make the most of your home's value with our SafeSell Exclusive Home-Selling Program, please provide your contact information below and we'll be in touch shortly.